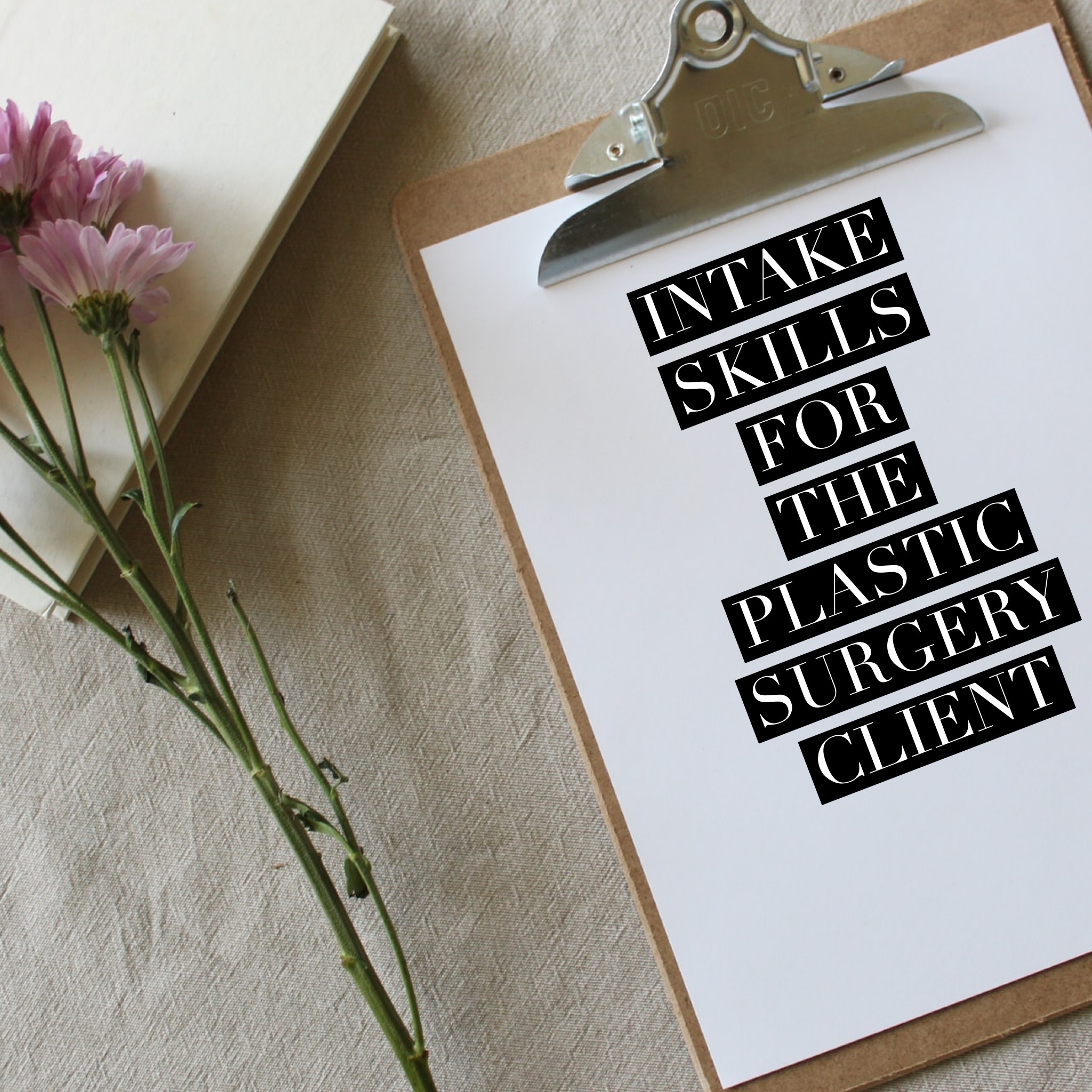 We all learned how to perform an intake in massage school. What's different now that we are helping clients after plastic surgery? 
We need to know our clients, why they had surgery, how to keep them safe before, during and after their session, and what recovery looks like for them in order to effectively help them with massage therapy. 
Let's look at what we will learn in class:
LEARNING OBJECTIVE: Upon completion of this course, students will have knowledge of the components of a good client intake conversation addressing the needs of clients recovering from plastic surgery procedures. 
LEARNING OUTCOME: Students will demonstrate familiarity with popular intake questions after plastic surgery and be able to design an effective intake conversation that focuses on the safety of the client. 
Course Objectives:
List and describe reasons why people seek plastic surgery
List important intake questions for the client recovering from plastic surgery 
List chronic conditions that may affect client safety during massage after plastic surgery 
List medications that clients may be taking after plastic surgery and their side effects
Describe Clinician Presence
Describe the aspects of compassionate silence and holding space for the client
CE Credit from NCBTMB
This class is approved for 2 CE from NCBTMB. Pass the quiz with 70% and email me for your certificate.
Kathleen Lisson is board certified in therapeutic massage and bodywork and is a Certified Lymphedema Therapist. She owns Solace Massage and Mindfulness, has taught classes at IPSB Massage College in San Diego and is the author of Plastic Surgery Recovery Handbook. She is a NCBTMB Approved Provider.
Kathleen holds a Bachelors of Applied Science degree in Massage Therapy, and is an NHI (Natural Healing Institute of Naturopathy) Certified Master Aromatherapist, an MMI (McLean Meditation Institute) Certified Meditation Teacher and an ACE-certified Personal Trainer. She is certified to present Peggy Huddleston's "Prepare for Surgery, Heal Faster" workshop.
She was a speaker at the 2018 and 2019 Fat Disorders Resource Society conferences, a keynote speaker at the 2019 MLD UK conference, a speaker at the 2020 National Lymphedema Network and American Venous and Lymphatic Society conferences and completed the Lymphedema Therapy Advanced and Review class at the Földi Clinic in Hinterzarten, Germany.